Climate Change: What is happening and how bad is it?
6 minute read
Updated on: 18 Jun 2020
By how much have temperatures risen
Our planet is rapidly changing, and it's not for the better [ref]. Earth's average temperature has increased by about 1.1°C since pre-industrial times [ref] (1850-1900 [ref]). Take a look at this graph.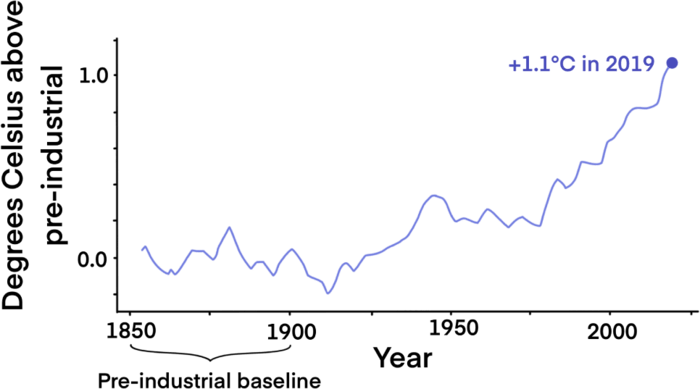 Keep in mind that this is the average. Temperatures have risen by more in some places and less in others [ref]. Some misleading sources might cherry-pick specific examples to support incorrect claims (in both directions).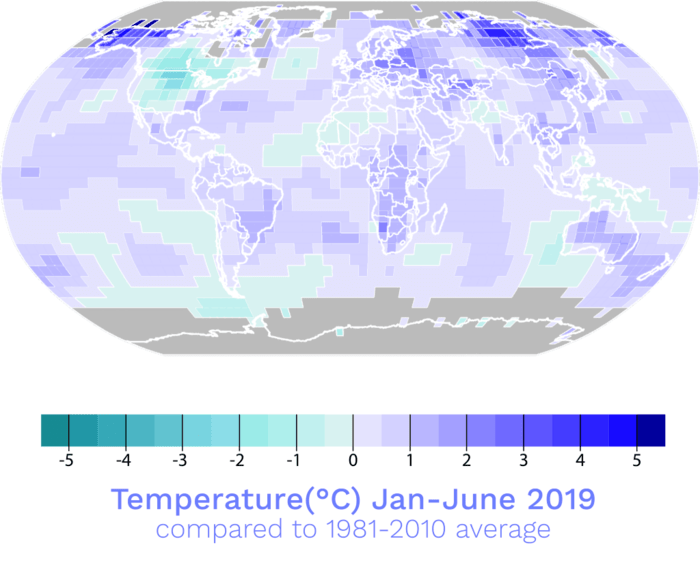 This map shows how the January to June 2019 temperatures compared to the 1981-2010 average for the same months [ref]. Whilst some parts of the Earth were cooler, most were warmer, with places such as Siberia being 4-5°C hotter [ref]!
Average warming of 1.1°C doesn't sound like much. But the small change in average global temperature has dramatic effects on the climate as a whole [ref]. This increase of the average temperature is what we call global warming. Climate change includes global warming as well as a truck load of other effects [ref].
What are the effects of climate change?