The Climate Equation: How to measure the effectiveness of climate action
9 minute read
Updated on: 17th May 2020
This chapter introduces you to the "climate equation" [ref] - a concept that will help you understand how different solution ideas can contribute.
A framework for predicting (and reducing) emissions
Our greenhouse gas emissions are the result of individual people doing things [ref] like taking the train, heating their home, or buying a burger. Each activity or product releases emissions when used, when being made, and/or when transported [ref].
This can be summarised very neatly in an equation [ref]: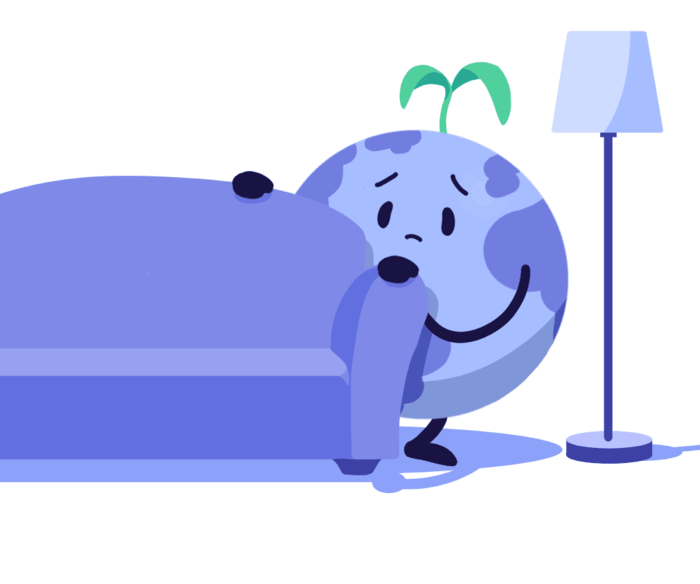 If you just ran away because you don't like maths, come back from behind the sofa! It's a friendly equation and we'll go through it step-by-step:
Total emissions = P x C x E
Total emissions = Global greenhouse gas emissions in a year
P = Population (the number of people on the planet)
C = Consumption (everything each person "consumes" in a year: buying a phone, driving a car etc. – anything you do!)
E = Greenhouse gas emissions per service (the amount of emissions caused before, during or after you use each service, which could be an activity or a physical product). The greenhouse gas that contributes the most to climate change is carbon dioxide (CO₂) [ref].
We can expand this to show the emissions from each individual service. This will be helpful later on.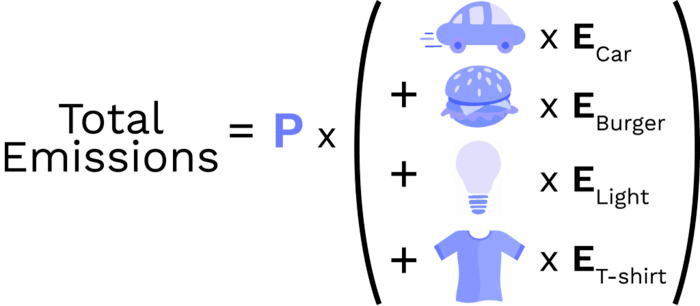 Total emissions have increased by a lot over the past decades [ref], so this equation tells us that population (P), consumption per person per year (C), and/or emissions per service (E) must have increased.