Hydro Power
 9 minute read
 Updated on: 27 Jul 2020
Water on Earth is constantly moving: rain pouring, rivers flowing, glaciers melting [ref]. All this movement provides some huge opportunities to harvest energy [ref].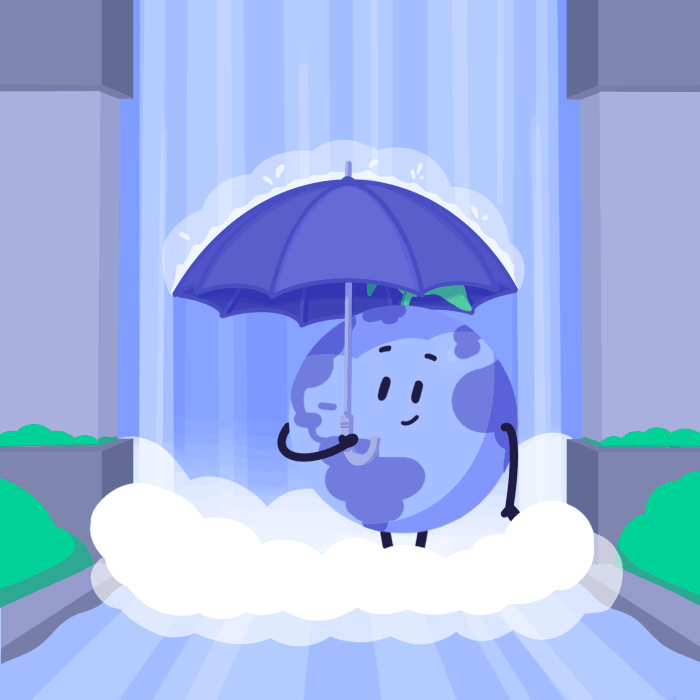 How can we turn the movement of water into energy
Hydroelectric power (HEP) with dams uses the energy of rivers to make electricity [ref].
HEP may not get as much attention as wind and solar [ref], but it is by far our biggest source of renewable electricity today [ref]. It also accounts for about 16% of our overall electricity production [ref].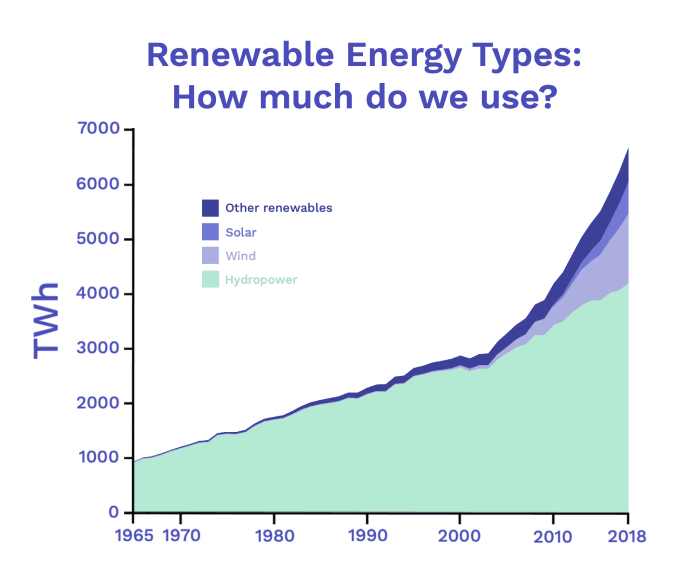 Since HEP is so widely used, we ought to carefully consider any damage it might be causing. But first, we'll take a look at how it works.
How does HEP work?
Most of the world's hydropower is captured by building large dams.
When we want to use this energy, we open a small gate in the dam to let water pass through [ref]. This falls through a channel and spins a turbine, which powers a generator to create electricity (similar to wind turbines). The whole process looks like this:
Roughly speaking, one cubic metre of water falling one metre every second can produce 10 kW of power (in a perfectly efficient system) [ref].
Why do we use so much HEP?
There are lots of reasons to think that HEP is great:
it almost always emits less greenhouse gas than burning fossil fuels (more on this later) [ref1,ref2,ref3,ref4]
it's a renewable resource, which means we'll never run out of it (as long as rivers keep flowing) [ref]
the reservoirs dams have countless other uses besides storing energy [ref]
The most significant benefit of hydropower is that it allows us to store the energy it produces [ref1,ref2,ref3].
While solar and wind are great at producing low carbon energy, they're pretty useless when the sun's not shining or the wind's not blowing [ref1,ref2]. We have a lot more control over HEP because we store energy up in dams and generate electricity from it whenever we want, without having to wait for the weather to change! [ref1,ref2]
Hydropower can also be cheap. Because it doesn't require any raw materials to run, the operating costs are low [ref]. Building a dam is usually expensive [ref1,ref2], but they tend to last longer than wind or solar farms [ref1,ref2,ref3]. Altogether, they are cheap [ref]:
So far, HEP sounds ideal. But there are some serious downsides which make hydropower a lot more problematic.