Can we make Fusion work? A Realistic Analysis Beyond Big Promises
 11 minute read
 Updated on: 27 Jul 2020
In the sun's core, fusion occurs under intense pressure and temperatures of 15,000,000°C [ref]. Can we really create such conditions on Earth? Turns out, we can!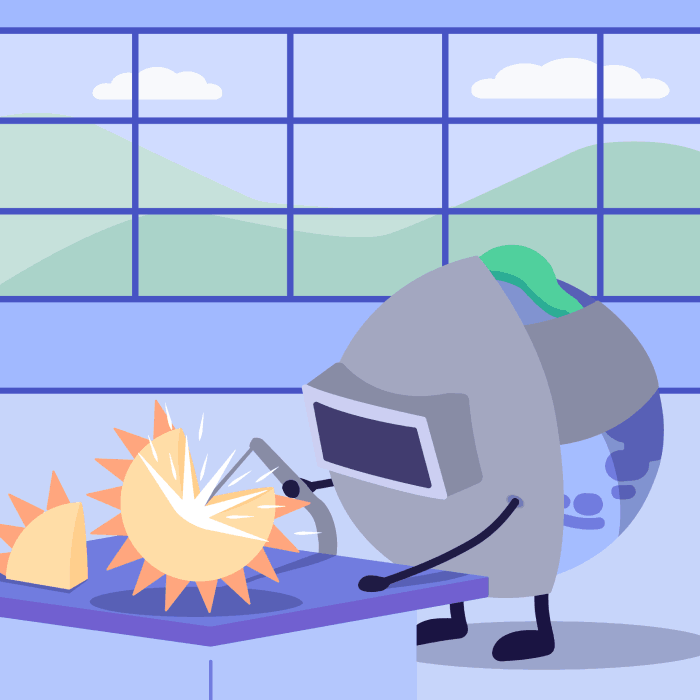 There are many types of fusion reactors and many companies and labs are working on them [ref1,ref2,ref3]. There are also proposals to use fuels other than Tritium and Deuterium [ref]. To keep this article relatively short while going into some level of detail, we will only cover the reactor type that is leading the race as of 2020: the tokamak [ref]. To explore other types, see the 'Open Problems' chapter!
The 3 crazy requirements for fusion
The goal is clear: to get Deuterium and Tritium to fuse, we need to make their nuclei touch while using less energy than the fusion reaction produces.
Requirement 1: Make plasma. To get the nuclei of atoms to touch, we first need to break the atoms free from their electrons. This is done by heating the mixture to over 100,000,000°C [ref1]. The resulting free-floating electrons and nuclei form a plasma [ref]. Like solid, liquid and gas, plasma is just another state of matter: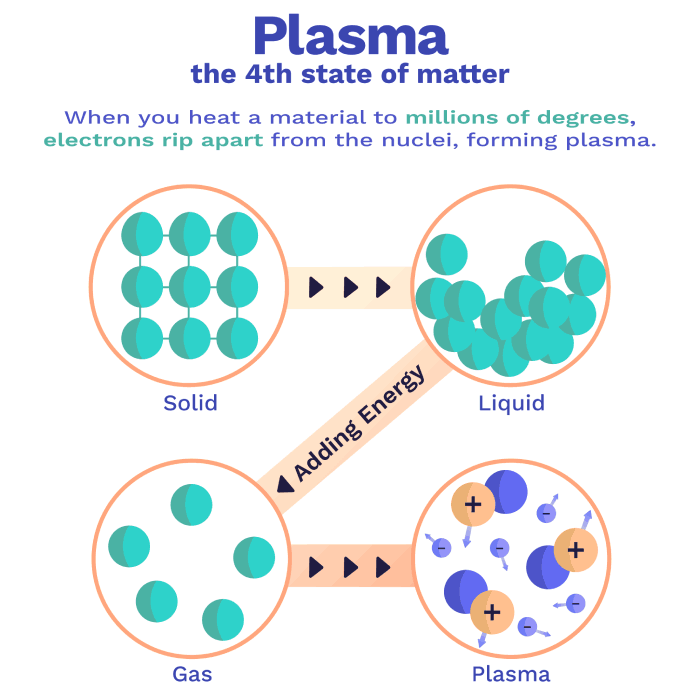 Step 2: Density: Density describes how many particles are packed into a specific volume. In the case of fusion, we want to get lots of Deuterium and Tritium into a fusion reactor [ref].