Future Temperatures: How hot will Earth be due to climate change?
5 minute read
Updated on: 25 Jun 2020
How will temperatures change in the future?
Climate models use several different scenarios of human behaviour to predict different possible future changes in temperature [ref1,ref2]. These predictions, along with a range of possible results, are shown in the graph below [ref].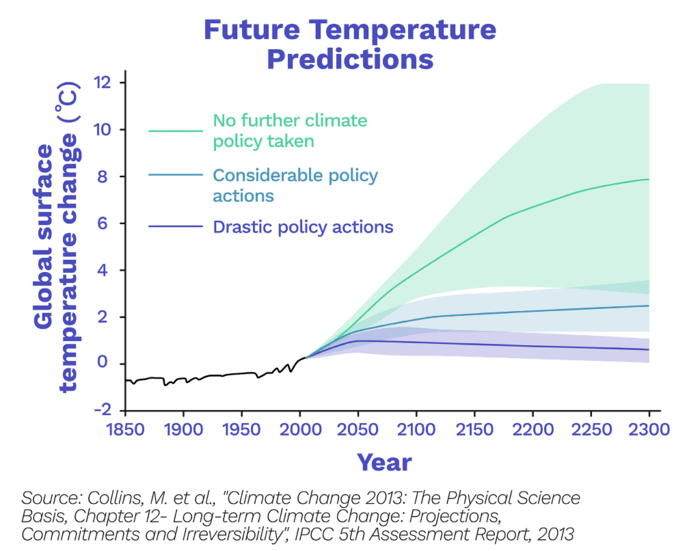 The green line in this graph represents a future where there is no change or addition to current climate policies [ref1,ref2,ref3]. It's estimated that this would cause 4.5°C of global warming by 2100 [ref1,ref2].
If we implement climate policies such that CO₂ emissions peak at roughly 40Gt per year around 2040 [ref1,ref2] and become roughly constant at 15Gt per year after 2080 [ref], the light blue line is more likely. This corresponds with 2.5°C of warming by 2100 [ref1,ref2].
The dark blue line represents a future where extremely rigorous and strict climate policies [ref] are put into place during 2020 [ref]. This would still cause 1.6°C of global warming by 2100 [ref1,ref2].