Food Waste: We have to stop wasting 30% of our food
6 minute read
Updated on: 25 Jun 2020
How big a problem is food waste?
30% of food is lost or wasted worldwide [ref1,ref2,ref3,ref4]. That averages out to 614 kcal per person per day [ref] . That's about the same as 10 medium eggs or 21 large carrots [ref1,ref2] every day!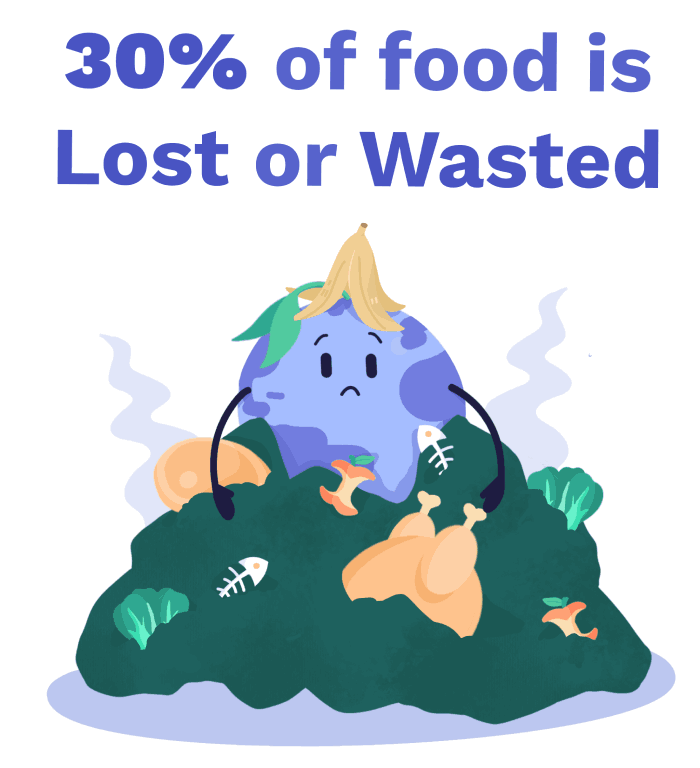 When food is lost or wasted, all of the resources required to make the food are wasted too. Globally, this wastes 1.4 billion hectares of land (a surface area larger than Canada and India put together) and about 250 km³ of water (almost 3x the volume of Lake Geneva) every year [ref1,ref2]!